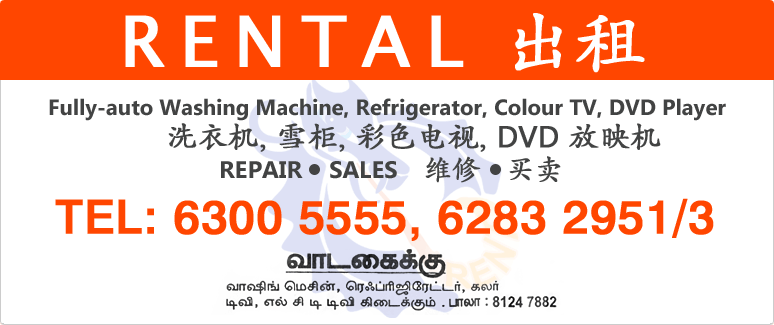 ABOUT US
---
The Most Reliable Home Appliance Rental Company in Singapore – Our company operated in Singapore for over 25 years, Applicance Rental is the leading company in the rental market. We specialize in the rental and repair of home appliances. Our inventory includes Refrigerators, Washing-machines and LED TV.
We are constantly expanding our service area as well introducing new products. We offer a wide variety of services for you to choose from and are just a phone call away.
Whether you are moving into a new dormitory or house, need to rent a Refrigerator or Washer or Television or if your appliance needs repair, we are here for you. We will deliver your appliance, move it to a new location.
We provide short / long term rent, seminars, exhibitions / conferences, roadshows, product Launches, weddings, parties, live performances at reasonable prices with free installation and delivery products to our client on a minimum contract.
OUR VALUES
---
Reliable SerivcesWe want to ensure you have peace of mind during your rental term and that's why we provide you with Full Service and Repair during your Rental Agreement.
Your ChoiceYour choice of brand new or re-rent products. Customer Satisfaction is Our Number One Priority.
Additional ServicesService fee of Repair and Sales of Refrigerators and Washing-machines is Free if authorized work is completed, otherwise it is $30.
THE MOST RELIABLE HOME APPLIANCE RENTAL COMPANY IN SINGAPORE
---
We are located at 5 & 7, Rochdale Road, Singapore 535818. Our operating time is 9:00 AM – 9:30 PM (MON – SAT) and SUN & After Regular Business Hours ( Available by Appointment).
If you have any questions or comment, feel free to contact us via Email: enquiry@dragonrent.com.sg or Call: +65 6300 5555 / +65 6283 2951/ +65 6283 2953.